Right on the heels of a "Woke Santa" chastising a young Texas boy for wanting a Nerf gun for the holidays, it seems the War on Christmas has fired warning shots near St. Paul, Minnesota as well. This time, the attack comes from a grinch sending nasty notes to neighbors about the "systemic bias" of Christmas lights they find offensive.
Breitbart News reported that multiple families have received a note claiming their lights are "a reminder of systemic biases" against those that do not celebrate Christmas. The note encourages members of the St. Anthony community to be introspective and consider the "harmful impact" their decorations may have on the "dignity of all people."
The note reads as follows:
"I couldn't help but notice your Christmas lights display. During these unprecedented times … we have all experienced challenges which casual words just don't describe what we're feeling [sic].The idea of twinkling, colorful lights are [sic] a reminder of divisions that continue to run through our society, a reminder of systemic biases against our neighbors who don't celebrate Christmas or who can't afford to put up lights of their own.

We must do the work of educating ourselves about the harmful impact an outward facing display like yours can have. I challenge you to respect the dignity of all people … while striving to learn from differences, ideas, and opinions of our neighbors. We must come together collectively and challenge these institutional inequities; St. Anthony is a community welcoming of all people and we must demand better for ourselves."

Anonymous "Woke Neighbor"
A photo showing one of the "offensive" holiday displays can be seen below: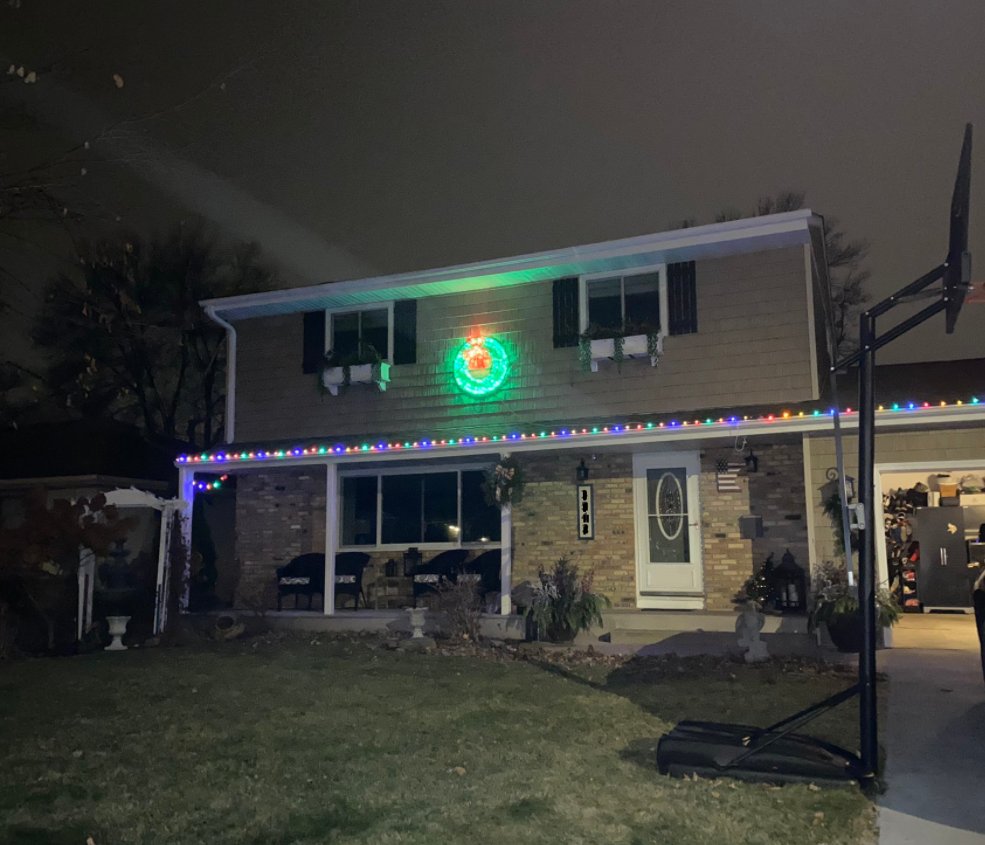 Interestingly, the naughty neighbor suggests the importance of learning from our differences, while simultaneously advocating that the entire community pull the plug on their festive lights. The message goes as far as to claim that hanging lights signals some sort of privilege because some neighbors "can't afford to put up lights of their own."
Homeowner Kimberly Hunt tweeted that she had to force herself to put up the one string of lights she has. It turns out Mrs. Hunt is a nurse that has been working long hours caring for COVID patients and said that she "needed this," implying the colorful lights have helped lift her spirits after a difficult year. Her post has received many comments from supporters, and even an offer to add more lights to her home, free of charge. Still, others have been inspired by the negative notes to deck out their own home in holiday splendor.
Unfortunately, the scrooge that penned these notes seems hell-bent on ruining Christmas for everyone. Neighbors don't seem to care and are continuing with their traditional holiday fesitivities.